BEET ACTIVE® - Vegan Energy Drink with Beet Root
Beet Active is an all-natural vegan-formulated pre-workout powder that you can add to your water or sports drink to help increase your energy, focus and endurance.*
Supports heart health and Nitric Oxide production*
Helps increase energy, focus, and endurance*
Supports immune health and exercise recovery*
Electrolytes to help promote a proper pH balance*
Free of artificial sweeteners, colors, and flavors
Product Information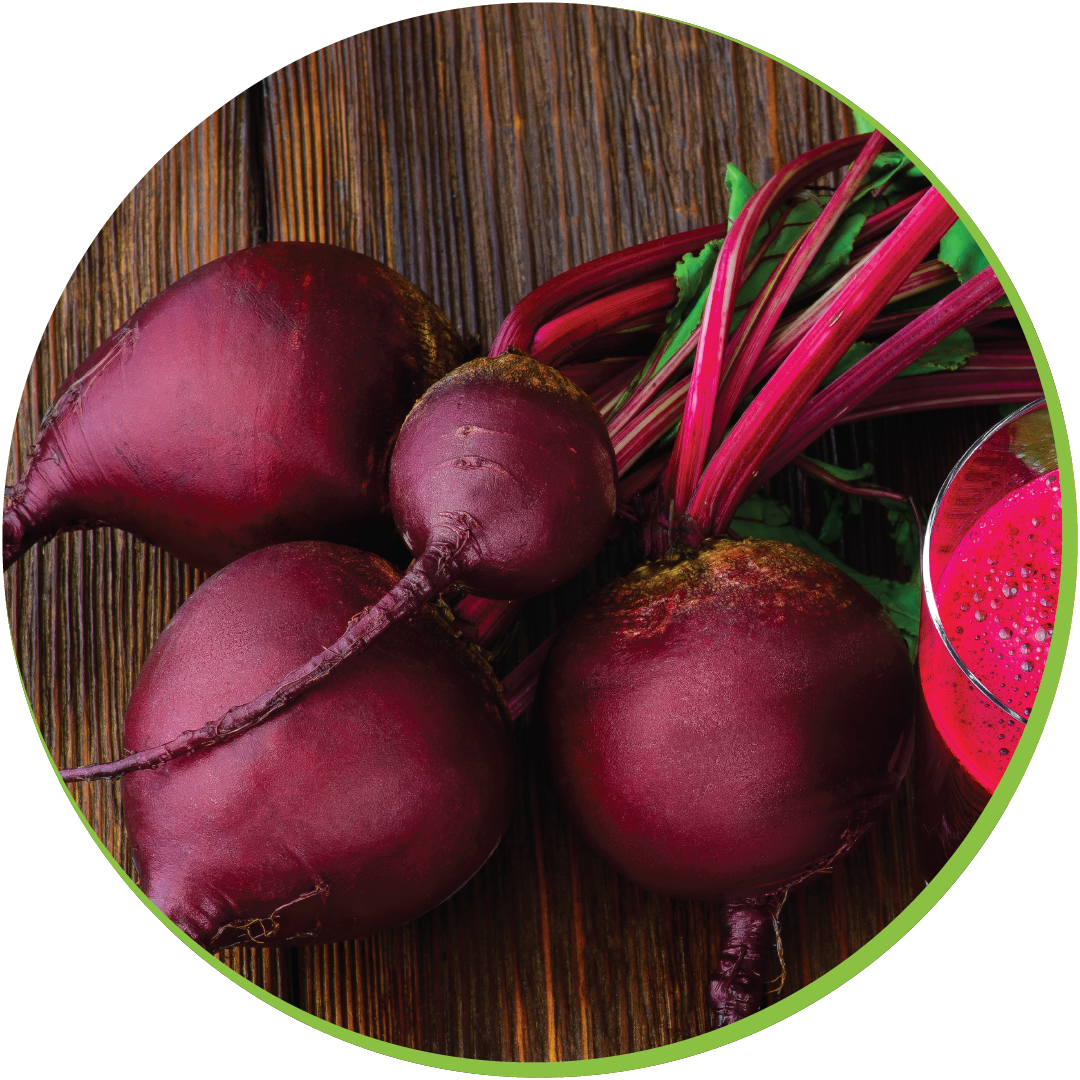 Supports heart health & Nitric Oxide production*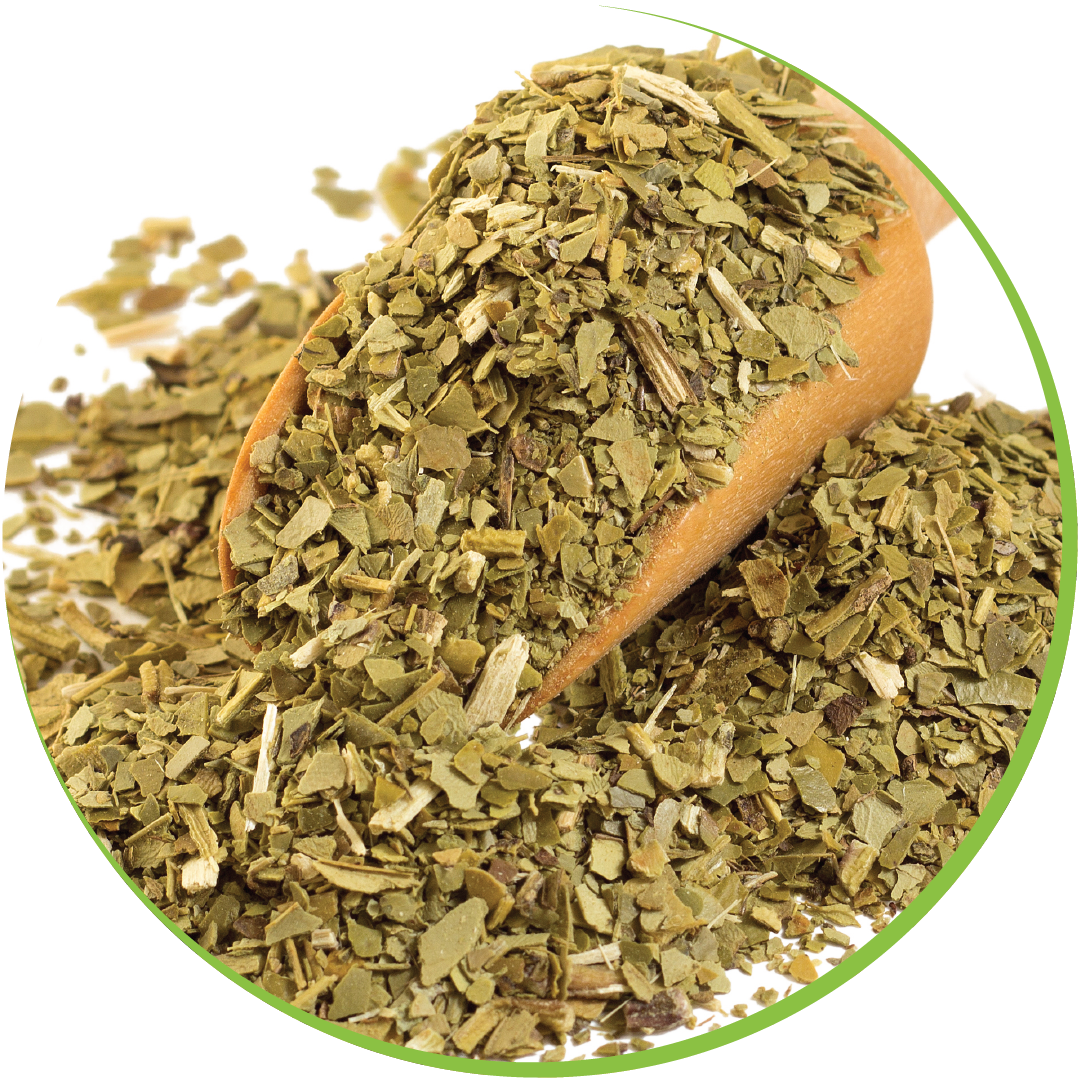 South American herb that supports energy and focus*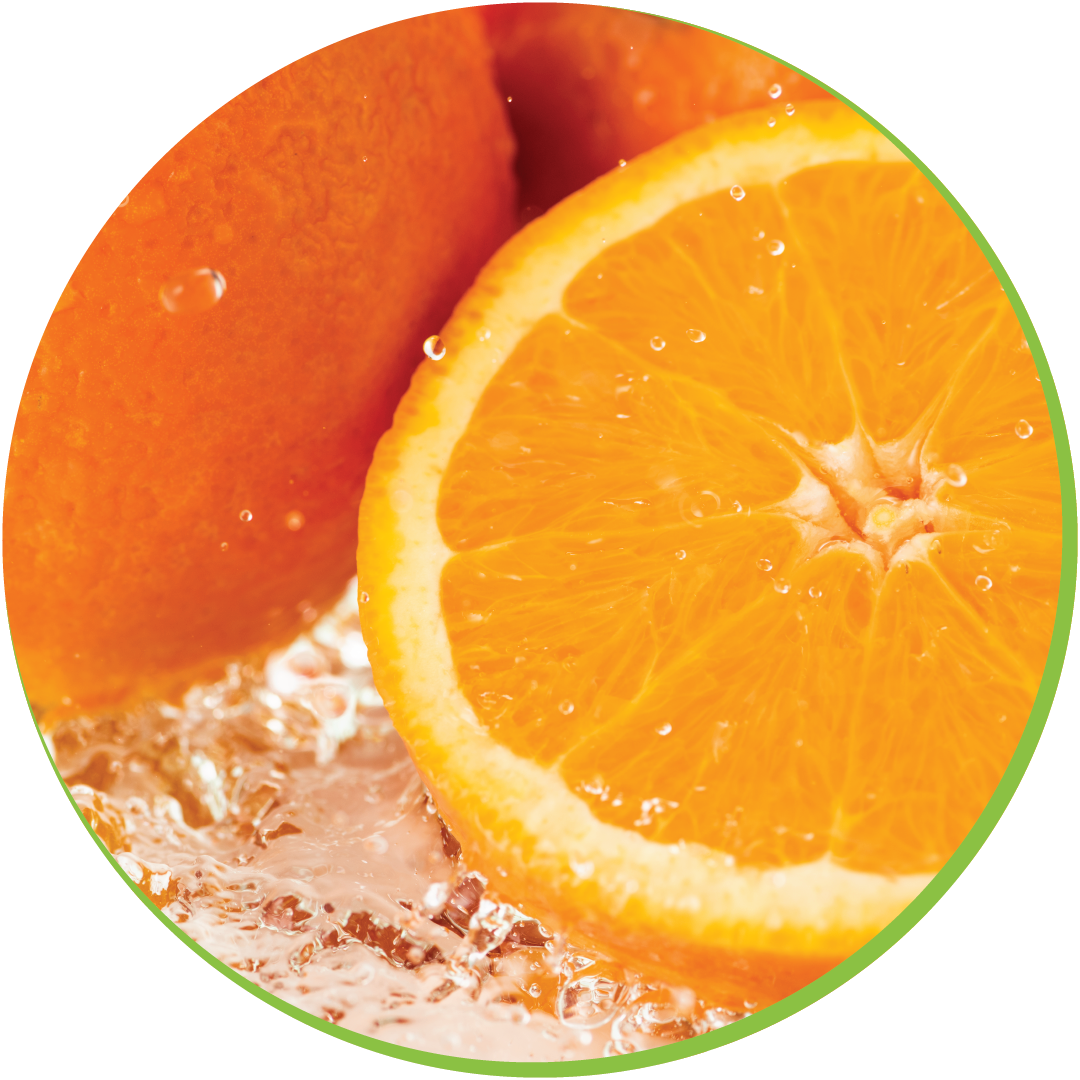 Supports immune health and exercise recovery*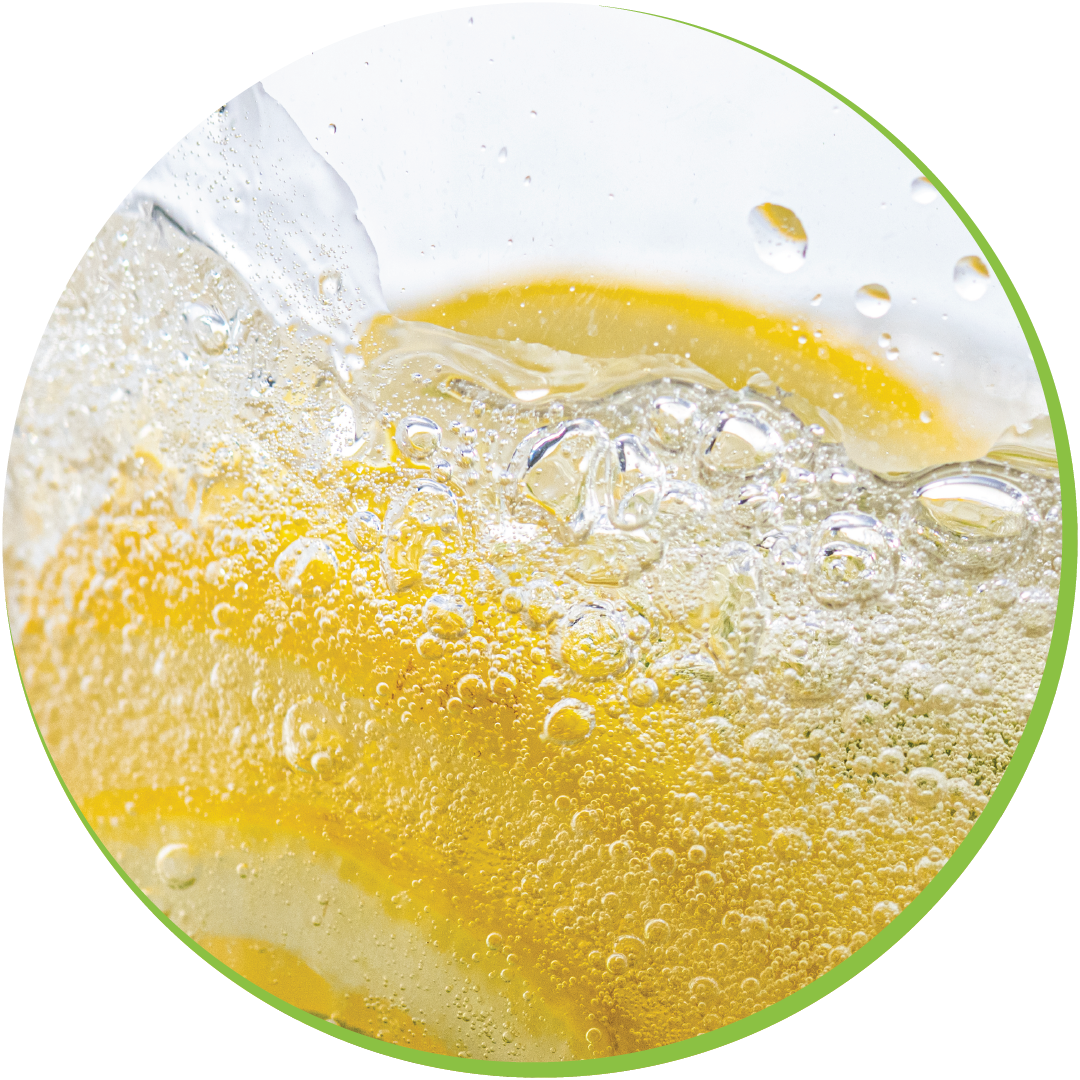 Science continues to support that beetroot may be the greatest natural supplement to hit the US market in over 20 years.
A delicious additive to your water or sports drink, each serving of Beet Active is loaded with Beet Root, Vitamin C & Yerba Mate. Our Beet Root Pre Workout & Energy drinks are completely free of artificial sweeteners, artificial colors and artificial flavors.
Mix 1 scoop of BEET ACTIVE with 8 oz. of water or sports drink.
Mix BEET ACTIVE until it is completely dissolved.
Drink BEET ACTIVE and feel the energy in 5-10 minutes.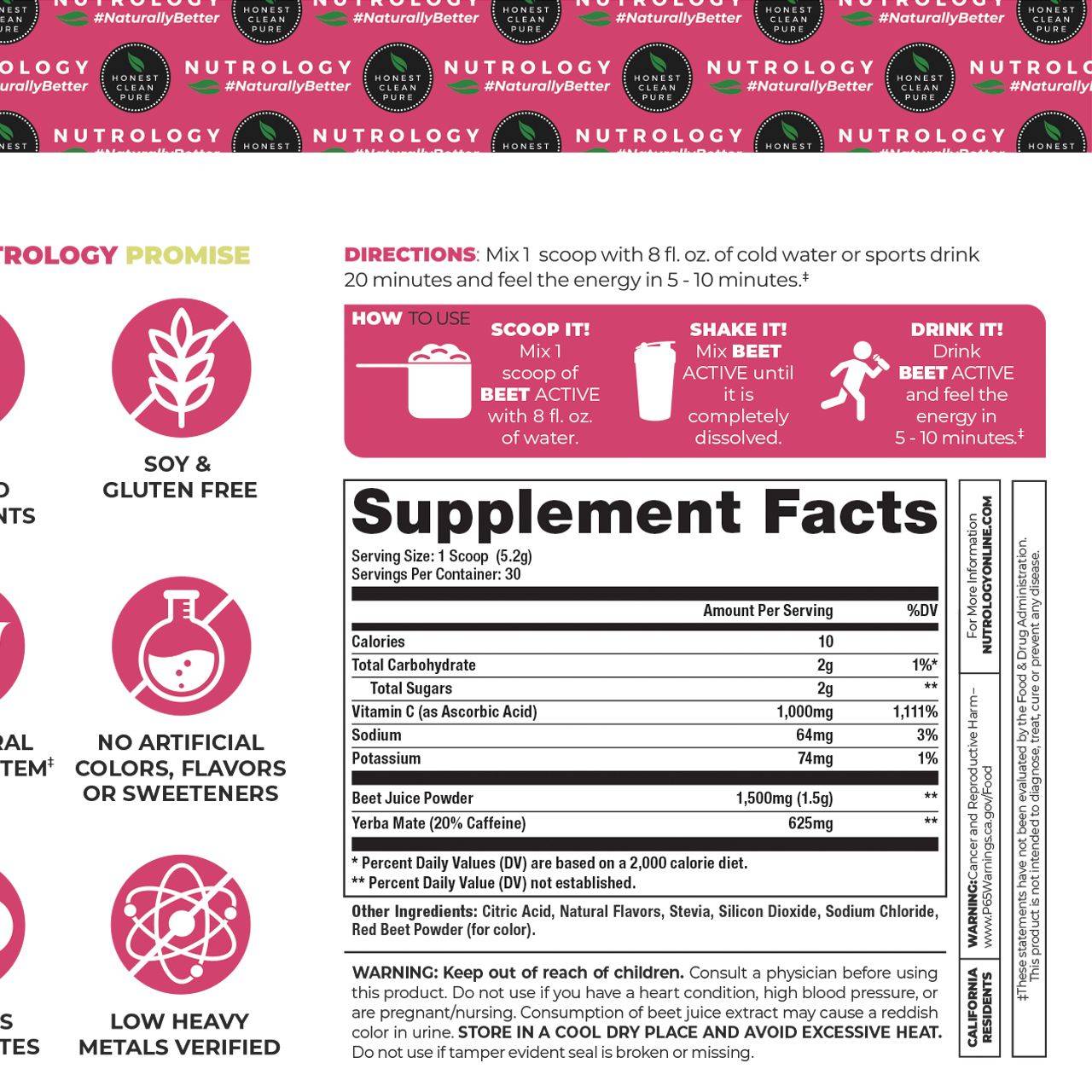 VEGAN SOURCED FROM PLANTS
ALL-NATURAL ENERGY SYSTEM
NO ARTIFICIAL COLORS, FLAVORS OR SWEETENERS
LOW HEAVY METALS VERIFIED
*These statements have not been evaluated by the Food & Drug Administration. This product is not intended to diagnose, treat, cure or prevent any disease.
Reviews
Reviews (6)
My husband loves it
It's ok my husband loves it
Great pre-work out powder
This product works great! The only thing is it tastes a little different than the first product that it replaced,but still good.
Additional Info