Broad Spectrum vs Isolate Hemp Oil
Similar to our grass fed whey protein, we believe that nutritional supplements work best when undenatured and not isolated out of nature. Broad Spectrum Zero THC Hemp oil is a rich source of phytocannabinoids, and terpenes. Science has shown that hemp oil works best when consumed in broad or full spectrum (not isolate) oil creating a synergistic "entourage" effect between the active compounds.
---
Hemp Natural is tested and verified THC-Free, Non-GMO, No Heavy Metals, No Pesticides, No Solvents and No Mycotoxins.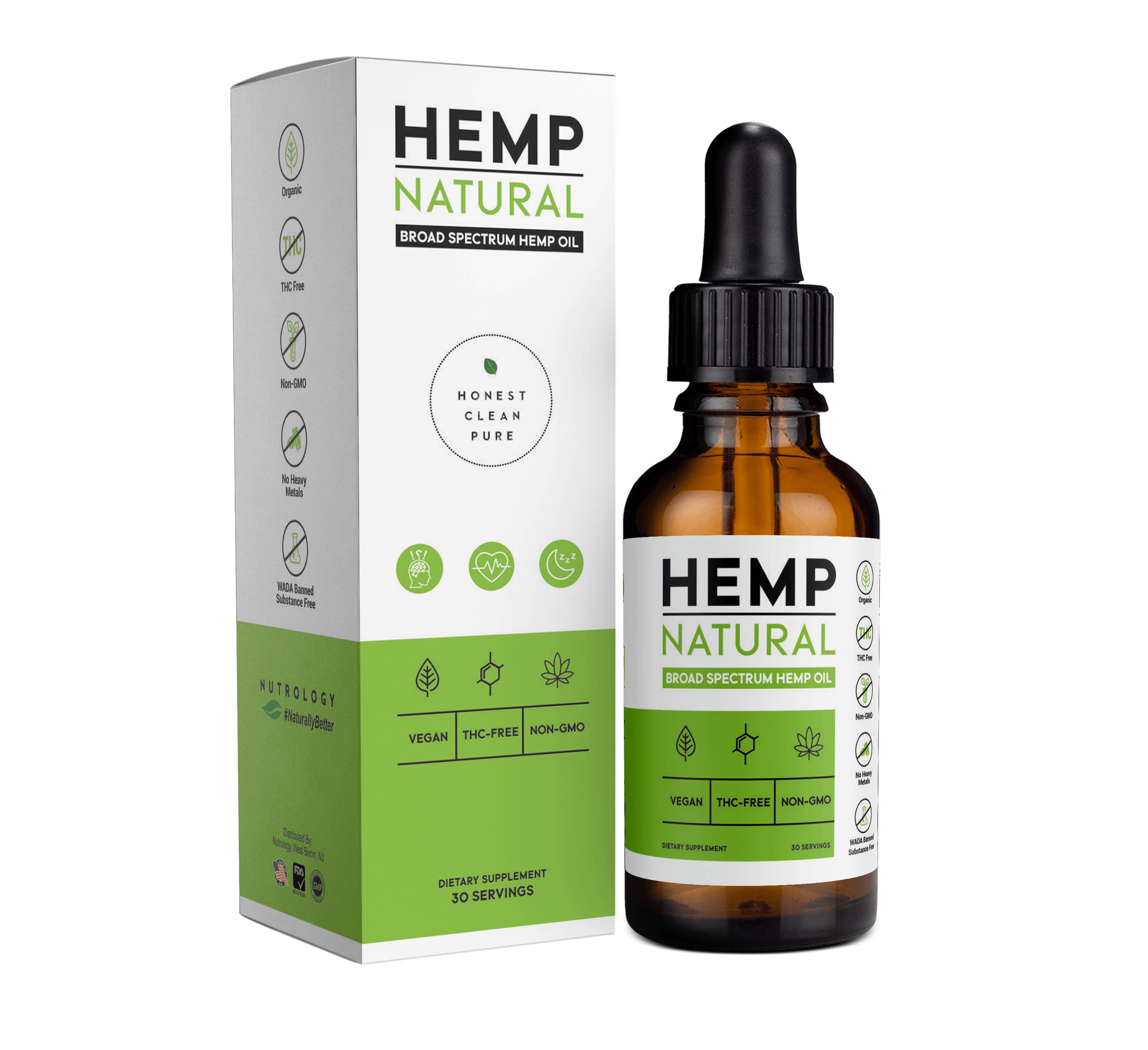 Rigorous and frequent third party testing at ISO certified labs ensure that critical attributes such as taste, color, potency and purity meet the highest nutritional standards and THC Free. Hemp Natural is safe for athletes, commercial truck drivers or any consumer subjected to THC drug testing.
---
Sourced exclusively from registered industrial hemp farms located throughout the USA in states that have a US - Farm Bill Compliant programs. Our broad spectrum hemp oil comes from organically cultivated and non-GMO hemp and processed at cGMP & OTC certified facilities.
Hemp Natural Helps You Combat Stress
Science has identified over 100 active compounds found in hemp. These compounds, known as phytocannabinoids, can provide a wide range of therapeutic and performance benefits. Phytocannabanoids work closely with your body's endocannabinoid system to restore balance and optimal health.
The Phytocannabinoid Benefits
---
Combat Stress
Interacts with your endocannabinoid system to reduce stress.
Pain Management
Phytocannabinoids promote natural anti- inflammatory benefits.
Anxiety
Interacts with Adrenoceptors (your fight or flight stress response).
Heart Health
Phytocannabinoids may reduce oxidative stress and heart damage.
FREE SHIPPING ON ALL ORDERS OVER $49