The Benefits Of Beetroot Powder |Nutrology
The Benefits Of Beet Root
Beets aren't the most prevalent food in the American diet, but they are one of the healthiest options. Beets are packed with goodies and essential nutrients that our bodies need to survive and thrive. But above all, beets contain some of the best nutrients to boost your heart health, your blood flow, and your overall cardiovascular health. That's why we've packed our Beet Natural supplement with natural beet goodness, and it's why our Beet Natural supplement is an ideal pre workout supplement.
Protect & Strengthen Your Cardio System
As we've mentioned, beets naturally improve your cardiovascular health. Beets can aid in reducing your blood pressure, while aiding in the maintenance of healthy cholesterol levels. The body naturally converts beets into nitric oxide, a gas that can allow for better blood flow throughout the arteries. And better blood flow can lead to better performance for athletes looking to boost their workout routine.
Experience the power of antioxidants when you opt to try our beet juice supplement. Beets are packed with powerful antioxidants that are essential for ridding the body of free radicals. Free radicals are harmful compounds that can cause cell oxidation throughout the body, which may damage or kill cells, and lead to premature aging. Moreover, studies have shown that these terrible free radicals may lead to the body's production of cancerous cells. When you opt to eat antioxidant-rich foods and supplements, you may be mitigating your chances of contracting various cancers.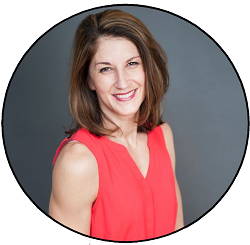 Joanne Tull, former Fitness America, Fitness Canada and Fitness Universe finalist. Joanne is a Co-Founder of Nutrology, the naturally based sports nutrition company that has innovated clean label nutritional products used by thousands of athletes, including elites in the NFL, MLB, NHL and Professional Boxing. Having appeared on ESPN, Fox Sports and TSN after finishing a storied athletic career as a state champion, collegiate and national level gymnast. Joanne's common sense approach to nutrition will educate and motivate people on how to live a healthy lifestyle while balancing career, kids and fitness goals.